Looking for a stylish and functional watch that will keep you in the know? Look no further than the Man Wach Men Nylon Band Military Watch Gemius Army Quartz Movement Sports Casual Wristwatches. This high-quality watch is perfect for any activity and features a durable nylon band and crystal clear glass face that will last for years. The easy to read dial features a handy 4-digit display and a 24-hour timer, while the quartz movement ensures accurate timekeeping.
Â
2018 Men Nylon band Military watch Gemius Army watch High Quality Quartz Movement Men sports watch Casual wristwatches
Main Features:High quality quartz watch is popular.
100% brand new.
Your best choice for everyone as a gift.
Fashionable, very charming for all occasions.
Special dial design draws much attention from buyers.
Amazing looking watch.
Precise movement.
Precise time and keep good time.
Battery included in the watch.
Water resistant (not for diving/swimming).
It's worth to buy for cheap and having a good quality.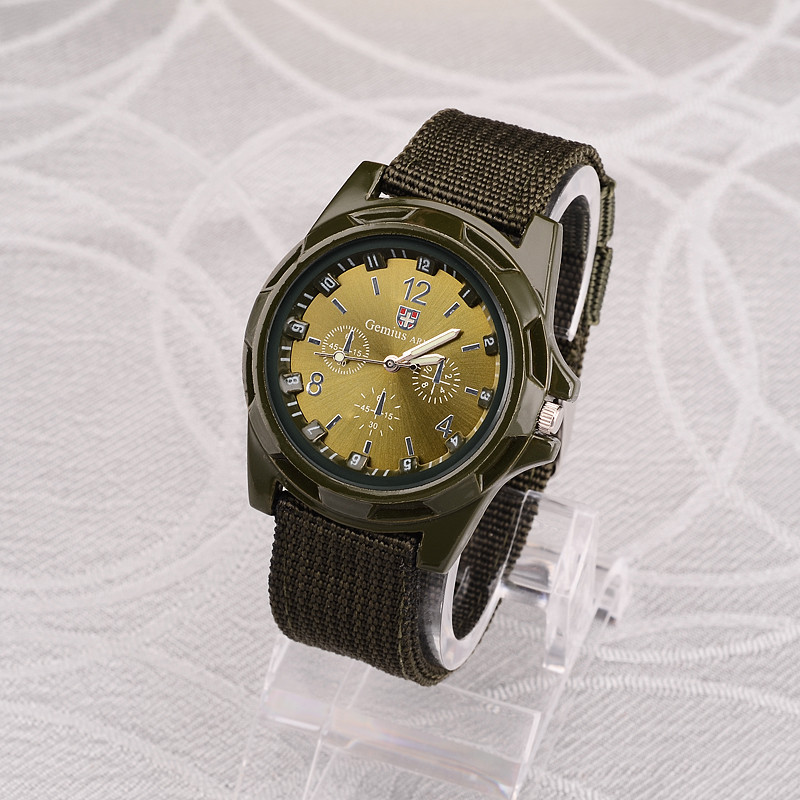 =
Transport
3. Usually, arrive at the destination in 15-45 days, different countries arrive at different times! Due to bad weather, customs clearance time is wasted and sometimes longer. Therefore, if you do not receive the item on time, please be patient. If you do not receive the item within 60 days, please contact us and we will help you track it.
We hope that our products will satisfy you!
1. If you have any questions, please contact us within 3 days after receiving the online system or email to better display the problem clearly.
We will try our best to solve the problem, please believe us!
Contact us
1. We always provide you with the best goods and services at the lowest price.
2. Large order discount: If you need to place a large order larger than the maximum quantity, please contact us for a special discount, we support wholesale.
3. If you have any questions or need any help, please feel free to contact us!
Looking for our store
2. Mobile phone scanning: