Looking for a sporty and sophisticated watch that you can wear everyday? Look no further than the Full Touch Digital Watch. This sleek and stylish watch features a sleek design and a comfortable fit. The bright and vibrant LED display provides easy-to-read information, while the easy-to-use touch buttons provide simple and convenient operation. The Full Touch Digital Watch is perfect for women who want a watch that they can use for all occasions.
Pictures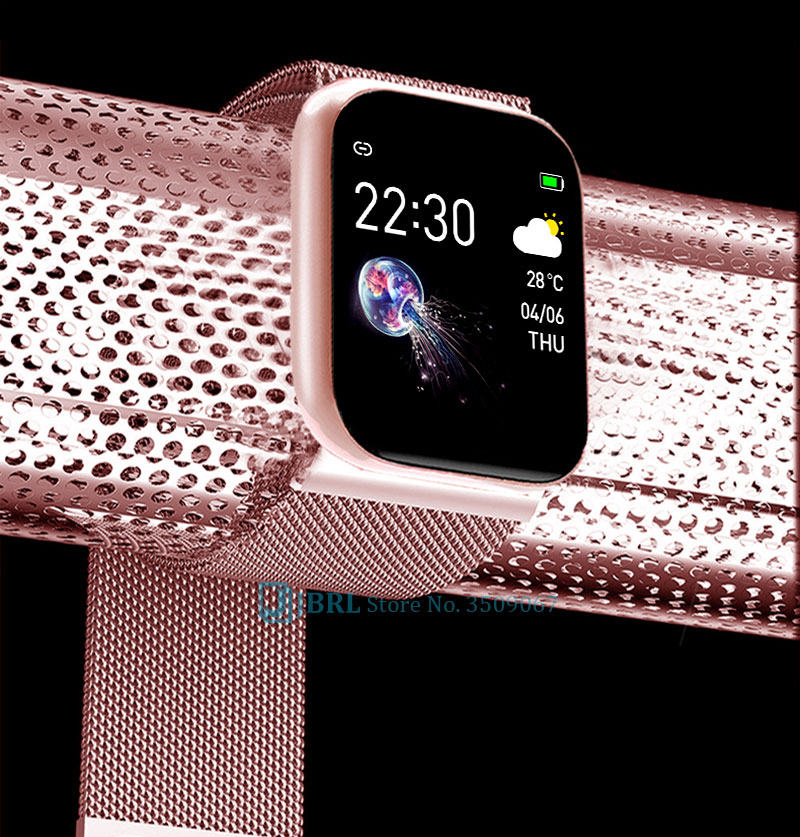 Description
Wristwatch categories : Men or women
Wristwatch style : Fashion
Wristwatch function
1. Support Bluetooth 4.0, Android , IOS
2. Touch the screen to control the wristwatch
3. Steps,calorie,distance : When exercising, it can record the number of steps, the calories burned, running trajectory and the distance to the destination.
4. Heart rate monitor : It will accurately monitor and record your heart rate.
5. Blood pressure monitor : It will accurately monitor and record your blood pressure.
6. Sleep monitor : When sleeping, it can monitor the time and quality of sleep.
7. Sedentary reminder : Set the sedentary reminder time, it will vibrate to remind you to rest.
8. Alarm clock
9. Weather forecast
10. Remote control photography : Within 10 meters, you can shake it to control the phone to take pictures.
11. Message and call reminder : When the phone receives a call or a message, it will vibrate to remind you.
12. 10 days standby time.
Wristwatch dial
Wristwatch movement type : Digital
Wristwatch battery : 150-200 mAh
Wristwatch dial shape : Rectangle
Wristwatch display type : LED
Wristwatch case material : Alloy / resin
Wristwatch dial window material : Glass
Wristwatch dial color : Black
Watchband
Watchband material : Silicone
Watchband clasp type : Buckle
Watchband color : Black / white / pink
Size and weight
Wristwatch length : Approx 25 CM
Wristwatch dial diameter : Approx 4 CM
Wristwatch dial thickness : Approx 1 CM
Watchband width : Approx 2 CM
Wristwatch weight : Approx 30 G
Package
Wristwatch X 1
Waterproof specification
You can wash hands and face with wearing it.
But it doesn't support bathing, swimming, diving.