Introducing the Chenxi Luxury Brand Fashion Watches Women Xfcs Ladies Rhinestone Quartz Watch Women's Dress Clock! This stunning timepiece is perfect for any stylish woman who wants to make a statement with her watch choice. The stainless steel case and bracelet make this watch both durable and stylish, while the quartz movement ensures that it runs smoothly and efficiently. The hardlex crystal lens ensures that the watch face is easy to read, while the water resistant functionality means that your watch will stay looking its best even after a spill. The antimagnetic feature ensures that your watch will stay safe from any harmful effects caused by electric current, while the certification CE ensures that this watch is both safe and compliant with local and international standards. Whether you're dressing up for a special occasion or just want a sleek and stylish watch that you can wear with anything, the Chenxi Lux
Product description:
Brand:CHENXI
Monverment:Quartz Movement
Gender:Women
Display: Analog
Band Material: Stainless Steel
Watch band length Approx:18.5cm
Watch band Width Approx:1.6cm
Watch band Thickness Approx:0.3cm
Watch case diameter Approx: 2.8cm
Watch screen diameter Approx:2.4cm
Watch case Thickness Approx:0.9cm
Weight:60g
Components Included:
-1 x Genuine CHENXI Watch

Showcase
1. Bright and beautiful dial
2. Smooth folding clasp
3. Waterproof crown design
4. Imitation silver plated buckle
5. Stainless steel underside
6. High-quality stainless steel strap


Production Description
? Waterproof to 30 m for daily protection
? Quartz movement
? Stainless Steel mesh band
? Band width 1.4 cm
? Band length 18 cm
? Dial diameter 2.8 cm
? Case thickness 0.9 cm
? Product weight 60 g


A variety of beautiful faces


Mineral polished for a beautiful reflective surface that remains shatter and scratch resistant.


Delicate but strong, Fashionable but casual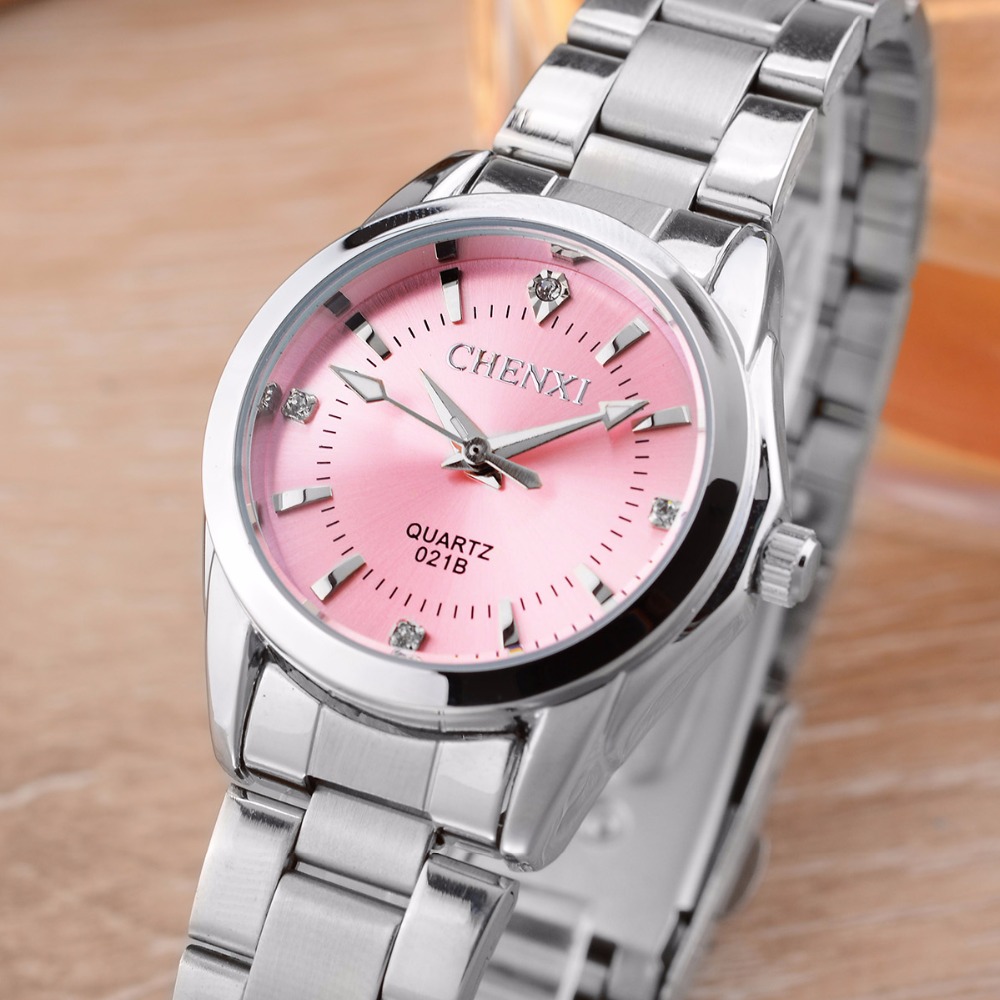 Waterproof rubber seal around the screws ensures that your watch will stay safe from incidental contact with water


Quality design from front to back, top to bottom


Fashion Showcase


Customer Images


?