Top Luxury Digital Watch Women Sport Men Watches Electronic Led Male Ladies Wrist For Clock Female is the perfect watch for those who want luxury, style, and technology all in one package. This watch is made of high-quality materials, and it's built to last. It's also water resistant and resistant to shocks, so you can get your hands on it whether you're wearing it during a workout or just relaxing at home. The sleek design and vibrant color options make this watch stand out from the rest, and it's sure to become your new favorite accessory.
Pictures
I5S Smart Watch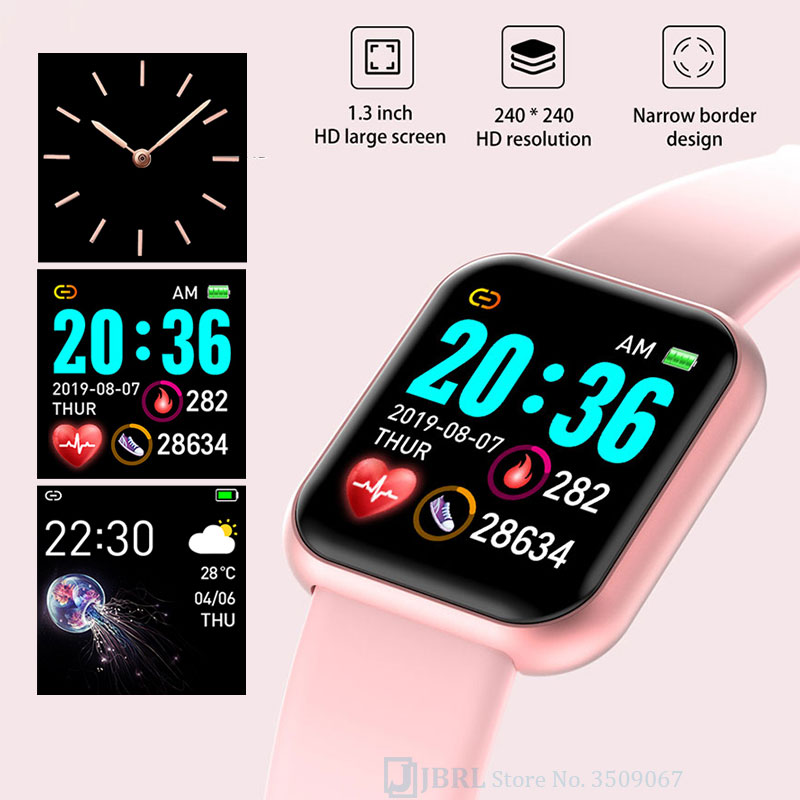 R7 Smart Watch

Description
Wristwatch categories : Men or women
Wristwatch style : Luxury
Wristwatch function
1. Support Bluetooth 4.0, Android 4.4 +, IOS 8.4 +
2. Touch the screen to control the wristwatch
3. Steps,calorie,distance : When exercising, it can record the number of steps, the calories burned, running trajectory and the distance to the destination.
4. Heart rate monitor : It will accurately monitor and record your heart rate.
5. Blood pressure monitor : It will accurately monitor and record your blood pressure.
6. Sleep monitor : When sleeping, it can monitor the time and quality of sleep.
7. Sedentary reminder : Set the sedentary reminder time, it will vibrate to remind you to rest.
8. Alarm clock
9. Weather forecast
10. Music Play Control
11. Remote control photography : Within 10 meters, you can shake it to control the phone to take pictures.
12. Message and call reminder : When the phone receives a call or a message, it will vibrate to remind you.
13. 10 days standby time.
Wristwatch dial
Wristwatch movement type : Digital
Wristwatch battery : 170 mAh
Wristwatch dial shape : Rectangle
Wristwatch display type : LED
Wristwatch case material : Alloy
Wristwatch dial window material : Glass
Wristwatch dial color : Black
Watchband
Watchband material : S tainless steel / silicone
Watchband clasp type : Buckle
Watchband color : Black / white / pink / silver / gold
Size and weight
Wristwatch length : Approx 25 CM
Wristwatch dial diameter : Approx 4.1 CM X 3.4 CM
Wristwatch dial thickness : Approx 1 CM
Watchband width : Approx 2 CM
Wristwatch weight : Approx 31 G / 70 G
Package
Wristwatch X 1
Waterproof specification
You can wash hands and face with wearing it.
But it doesn't support bathing, swimming, diving.